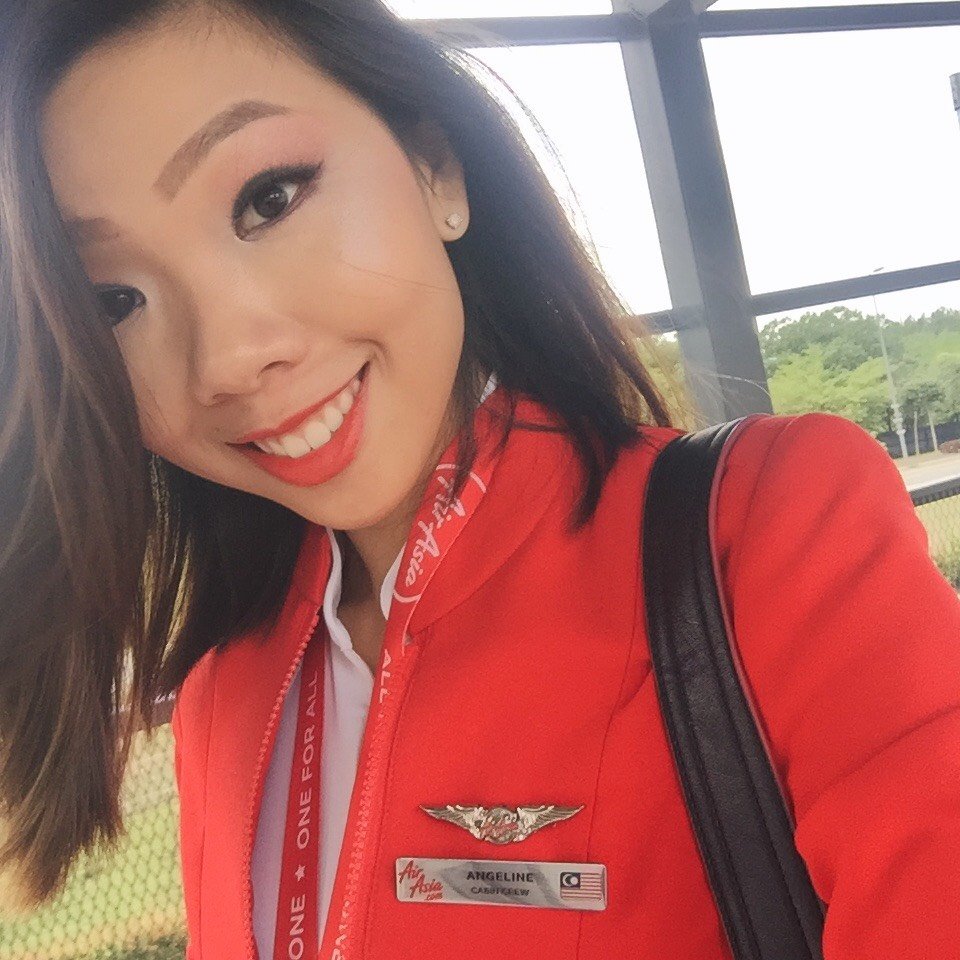 Joining the aviation force as a cabin crew has always been one of my thoughts ever since I was little, having the every chance admiring these crews in their uniforms, acknowledging every opening of recruitment and walk in interview year after year. It had crossed my mind countless time but I have always been swiping it off my head thinking it's unachievable. I had to admit, Initially , I had a stereotype perception towards the job "stewardess" just like anyone else out there. "cabin crews are probably someone who just serves on board and washes the lavatory.." But I also cannot deny that, countless time I felt and knew there are definitely more than just serving n cleaning. Nevertheless, with the support from ppl around me especially my family, I gave myself a chance.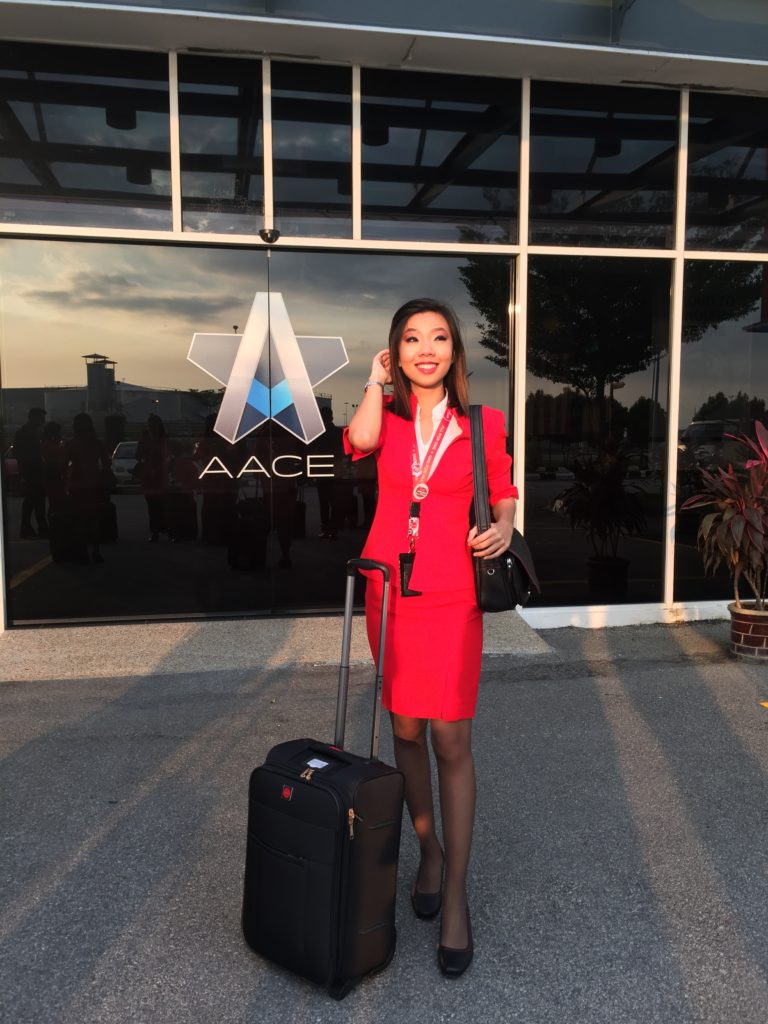 AACE and @tonyfernandes has given me the opportunity, and changed my perception towards this career path. Highly gained my respect towards the amount of responsibility and how knowledgable you HAVE to be in order to be a qualified cabin crew on board. Past 2 months of hectic training had shaped me to be mentally and physically ready, taught me discipline, communication skills, efficiency and most importantly the need of prioritising safety. Little that I know, Being a cabin crew, is heck, way more than just serving n cleaning. Couldn't believe I had whole 1200 pages of Standard Emergency Procedures, First Aid knowledge drilled into my head within 20 days, and going through exhausting practical drills that mentally tears me. 
The first two weeks of training covered a lot on the grooming and communication skills. Of course, we all started off with ice breaking for every different class we had everyday. On the first week, we were exposed to the background of the airline, the job opportunities available in different departments of the company, talked about our employee benefits and pay scheme. On the second week, we had grooming classes which was fun. We were taught to groom ourselves the way the company want us to look. Our make ups were corrected, our grooming were checked on everyday basis. And it also made me realise that this is the kind of career where I have to put their approval into consideration on how I want myself to look. Wasn't easy, but it's acceptable. 
The coming days after the first two weeks of pretty much just introductions, the training got heavier and stressful. This was the part where most of us weren't ready for, First Aid and Safety Emergency Procedures. We were given a 1200 pages handbook in advance before we start our syllabus. We have a total of 4 Chapters for first aid and 5 Chapters for Safety to cover, within 20 days. We had progress test, and exams on a daily basis consistently till the very last day we finished the whole book. It was a lot to take in as we had to constantly work our brains to force these knowledges into our head. We had to, because we all didn't wanna fail any of these test and exam as the consequences were not gonna be pleasant. The 20 days included 3 practical drills, Emergency Door Opening , Water Raft Boarding & Command, and FireFighting where we all had to pass the assessments. Despite all the hard times, and mentally physically exhausted days, me and my batch-mates were there keeping each other going by reminding one another,  "17 here, 17 fly" as a motivation to ensure everyone passed! 
I knew that this job is gonna be tiring, needing to pack n unpack everyday, awake when everyone's asleep, the aircraft is probably gonna be my first home but I know it's always worth sacrificing for some thing you know You'll enjoy doing.
Today, I'm an Allstars, ensuring your comfort and safety from a point to another and it's probably one of the wise decision I've made in my life. 
Written by Angeline Tu
Inspired by the read? LIKE us on Facebook to get notified more of these!
If you are a cabin crew from anywhere in the world and you wish to share anything about your journey to us, you may leave a private message at our Facebook page! 
Comments
comments